23-24音樂能力及意願調查表
上學期音樂科評分準則
Marking Criteria in 1st Term
課堂準備:帶備音樂課本、音樂科文件夾、文具
Preparation of Music Lesson (Textbook+Music Folder+Stationary) 10%

課堂練習
Lesson Practice 25%

課堂學習成果
Lesson Learning Outcome 25%

術科考試:唱歌或樂器演奏
Practical Exam (Vocal or Musical Instruments) 40%

額外獎勵分數
Bonus Mark: (10%)
a. 音樂表演/服務組織成員:合唱團、詩歌小組
a. Music Performing / Service Group Member: School Choir,
Hymn Singing Team
b. 校際音樂節 / 聯校音樂比賽學校代表
b. School Representative of Hong Kong School Music Festival /
    Hong Kong Joint School Music Competition
c. 學校早會/週會/典禮/合唱團/團契司琴
c. Pianist of Morning Assembly / Weekly Assembly / Choir /
    Student Fellowship & Ceremony
Bonus Mark: (10%)
音樂樂器/樂理證書
Music Certificates (Musical Instrument / Music Theory)
Marking Criteria of Vocal Practical Exam 唱歌考試評核標準
唱歌考試以分組形式進行,惟老師只會按同學獨唱的表現,個別評分。
Vocal Exam would be conducted as solo / in groups, but the marks would be counted for the his own individual performance of each candidate.
即是說:每位同學最少獨唱一段(每段最少有4句),每組人數1-4人。
i.e. Each candidate must sing one complete verse / chorus of the song (4 phrases at least), and a group must be formed from 1-4 persons only.
選擇以唱歌應考者,必須在考試指定曲目範圍內選擇應考的歌曲。
The candidate of vocal practical exam must choose the songs taught in the music lessons.
唱歌考試評核標準:
Marking Criteria of Vocal Practical Exam:
音準 pitch 10%

聲線投射 Projection 10%

咬字與吐字 articulations 10%

節奏 rhythm 10%
Marking Criteria of Musical Instrumental Practical Exam 樂器演奏考試評核標準
假若同學選擇以演奏樂器的形式應考,同學可按自己的樂器演奏程度,自由選擇曲目應考。
If the candidate chooses playing musical instrument for music practical exam, the candidate should choose the repertoire according to his similar musical performance level.
同學必須現場提交一份演奏樂譜給評分老師作評核參考之用,否則將會被扣分。
The candidate must submit a copied score of the performance to the music teacher on the spot for evaluation and reference, otherwise the mark will be deducted.
即是說:假若應考者需要看樂譜,必須預備一式兩份樂譜。
i.e. If the candidate want to read his own score, he must prepare 2 copies of score, one for himself, and one for the invigilator.
同學亦可選擇演奏樂器代替唱歌考試,考生必須:
The candidate may choose playing musical instruments instead of singing for music practical exam. The candidate must prepare the following items:
自備樂器
bringing along with the related musical instrument / equipment

演奏自選曲目
performing a musical piece chosen by the student

考試前預先複印樂譜一份,並將樂譜交給音樂老師作考核之用
handing in a score copy to music teacher right before the practical exam
樂器演奏考試評核標準:
Marking Criteria of Playing Musical Instrument:
音準 pitch 10%

音量變化 dynamic change 10%

樂器演奏修飾技巧 articulations 10%

節奏 rhythm 10%
Piano Accompaniment of the Selected Songs in the 1st Term
Live Piano / Piano Roll Demonstration Video of Piano Exercise in Lessons
Piano Ex.001 – Carry on Till Tomorrow
Carry on Till Tomorrow –
Verse 1 – Melody played by R.H.
(Piano Roll)
Carry on Till Tomorrow –
Verse 1 – Melody & Bass Notes
played by Two Hands
(Piano Roll)
Carry on Till Tomorrow –
Verse 1 – Melody played by R.H.
(Live Piano)
Carry on Till Tomorrow –
Verse 1 – Melody & Bass Notes
played by Two Hands
(Live Piano)
Piano Ex.002 – A Whole New World
A Whole New World – 樂理講解
假若您因事請假未能出席課堂,請點擊左邊YouTube Video收看課堂內容,補交「樂理筆記」給老師,以獲得音樂科績分。
A Whole New World –
Verse 1 –
Melody on Right Hand only for
(Piano Roll)
A Whole New World –
Verse 1 –
Melody on Right Hand
with Bass Notes on Left Hand
(Piano Roll)
A Whole New World –
Whole Song –
Melody on Right Hand
(Piano Roll)
A Whole New World –
Whole Song –
Melody on Right Hand
with Bass Notes on Left Hand
(Piano Roll)
A Whole New World –
Verse 1 –
Melody on Right Hand only for
(Live Piano)
A Whole New World –
Verse 1 –
Melody on Right Hand
with Bass Notes on Left Hand
(Live Piano)
A Whole New World –
Whole Song –
Melody on Right Hand
(Live Piano)
A Whole New World –
Whole Song –
Melody on Right Hand
with Bass Notes on Left Hand
(Live Piano)
Piano Ex.003 – Any Dream will Do
Any Dream will Do –
Verse 1 –
Melody on Right Hand only for
(Piano Roll)
Any Dream will Do –
Verse 1 –
Melody on Right Hand
with Bass Notes on Left Hand
(Piano Roll)
Any Dream will Do –
Whole Song –
Melody on Right Hand
(Piano Roll)
Any Dream will Do –
Whole Song –
Melody on Right Hand
with Bass Notes on Left Hand
(Piano Roll)
Any Dream will Do –
Verse 1 –
Melody on Right Hand only for
(Live Piano)
Any Dream will Do –
Verse 1 –
Melody on Right Hand
with Bass Notes on Left Hand
(Live Piano)
Any Dream will Do –
Whole Song –
Melody on Right Hand
(Live Piano)
Any Dream will Do –
Whole Song –
Melody on Right Hand
with Bass Notes on Left Hand
(Live Piano)
Piano Ex.004 – When a Child is Born
When a Child is Born –
Verse 1 –
Melody on Right Hand only for
(Piano Roll)
When a Child is Born –
Verse 1 –
Melody on Right Hand
with Bass Notes on Left Hand
(Piano Roll)
When a Child is Born –
Whole Song –
Melody on Right Hand
(Piano Roll)
When a Child is Born –
Whole Song –
Melody on Right Hand
with Bass Notes on Left Hand
(Piano Roll)
When a Child is Born –
Verse 1 –
Melody on Right Hand only for
(Live Piano)
When a Child is Born –
Verse 1 –
Melody on Right Hand
with Bass Notes on Left Hand
(Live Piano)
When a Child is Born –
Whole Song –
Melody on Right Hand
(Live Piano)
When a Child is Born –
Whole Song –
Melody on Right Hand
with Bass Notes on Left Hand
(Live Piano)
下學期音樂科評分準則
Marking Criteria in 2nd Term
課堂準備:帶備音樂課本、音樂科文件夾、文具
Preparation of Music Lesson (Textbook+Music Folder+Stationary) 10%

課堂練習
Lesson Practice 20%

音樂會影碟工作紙
Music DVD Worksheet 30%

術科考試:唱歌或樂器演奏
Practical Exam (Vocal or Musical Instruments) 40%

額外獎勵分數
Bonus Mark: (10%)
a. 音樂表演/服務組織成員:合唱團、詩歌小組
a. Music Performing / Service Group Member: School Choir,
Hymn Singing Team
b. 校際音樂節 / 聯校音樂比賽學校代表
b. School Representative of Hong Kong School Music Festival /
    Hong Kong Joint School Music Competition
c. 學校早會/週會/典禮/合唱團/團契司琴
c. Pianist of Morning Assembly / Weekly Assembly / Choir /
    Student Fellowship & Ceremony
Bonus Mark: (10%)
音樂樂器/樂理證書
Music Certificates (Musical Instrument / Music Theory)
Piano Accompaniment of the Selected Songs in the 2nd Term
Piano Ex.005 – Moon River
Moon River
Verse 1 – Melody played by R.H.
(Piano Roll)
Piano Ex.006 – All I Have to Do is Dream
All I Have to Do is Dream
Verse 2 – Melody played by R.H.
(Piano Roll)
Piano Ex.007 – Tears in Heaven
Tears in Heaven
Verse 1 – Melody played by R.H.
(Piano Roll)
Piano Ex.008 – Blowin' in the Wind
Blowin' in the Wind
Verses 1 & 2 – Melody played by R.H.
(Piano Roll)
Piano Ex.009 – 林家謙 <一人之境>
林家謙<一人之境> 
首段正歌 – 右手旋律 (Piano Roll版)
Terence Lam – Solitude
Verse 1 – Melody played by R.H.
(Piano Roll)
林家謙<一人之境> 
首段正歌 – 右手旋律及左手低音
(Piano Roll版)
Terence Lam – Solitude
Verse 1 – Melody on R.H. & Bass on L.H.
(Piano Roll)
林家謙<一人之境> 
前奏 – 右手旋律 (Piano Roll版)
Terence Lam – Solitude
Intro – Melody played by R.H.
(Piano Roll)
林家謙<一人之境> 
整首歌曲 – 合奏彈奏 (Piano Roll版)
Terence Lam – Solitude
Whole Song – played by Both Hands
(Piano Roll)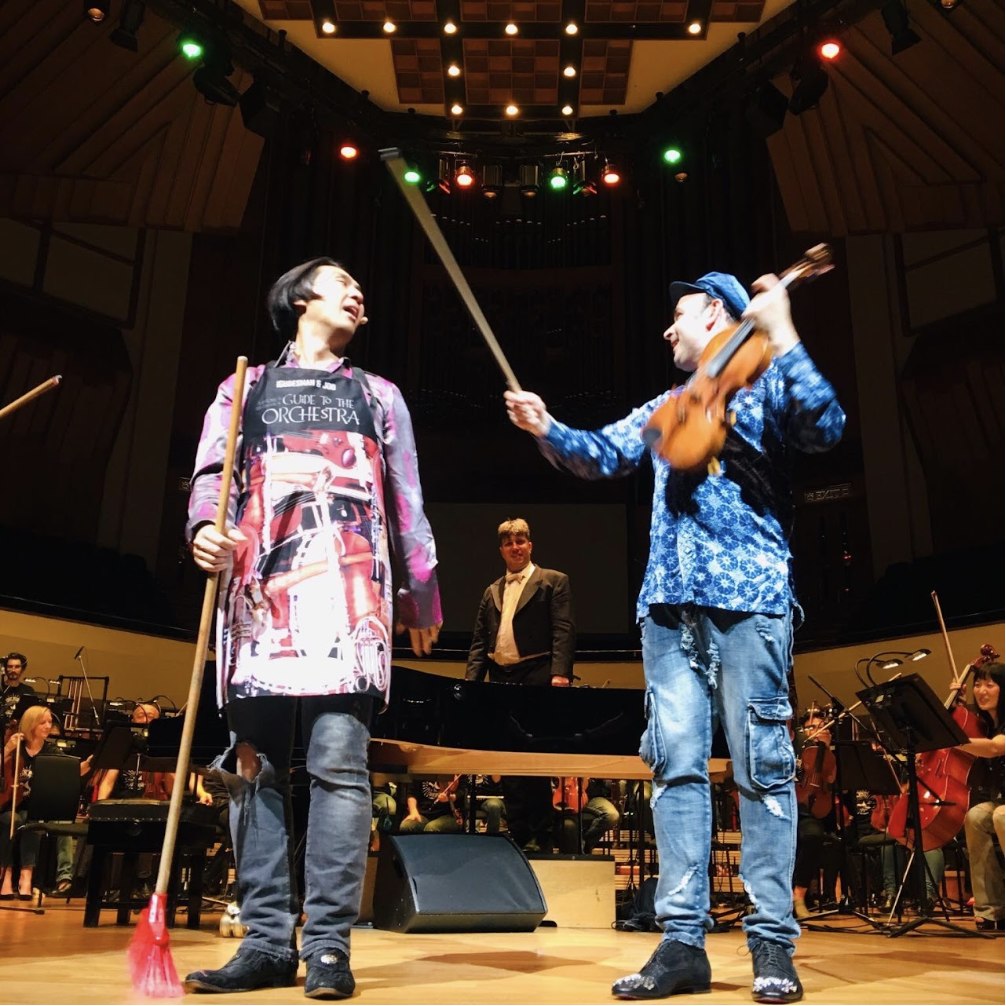 下載(中文版)
「YouTube音樂會」工作紙
「YouTube音樂會」工作紙(答案範例)
魔幻作曲家(電腦樂譜編寫)
課本《音樂探索》會贈送同學網上電子學習套裝,其中一個有趣的軟件,就是「魔幻作曲家」。這個軟件可以讓同學透過電腦,編寫簡單的樂譜,左邊的影片會示範同學,這套電子樂譜的操作方法。
軟件可以到本網站的專頁Reference Music Website,登入「香港音樂出版社-學生園地」下載(本校的登入密碼將會在課堂內公佈)